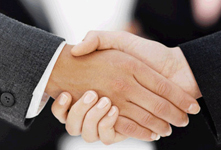 about us
History: The Company was incorporated on 27th June, 1994 and had obtained Certificate of Commencement of Business on 1st August, 1994 from the Registrar of Companies, Maharashtra, Mumbai. The Company is promoted by Mr. Prabhat Maheshwari, Mr. Atul Jain and Mr. Sanjeev Maheshwari. The Company is presently engaged in rendering financial services to their clients as Consultants for preparing detailed project report (Technical and Management aspects) for syndication of financial assistance from Institutions and banks.
Main Object:To Carry on the business of rendering all kinds of financial services, to undertake all types of leasing and hire purchase business, relating to all kinds of machinery, plant, equipment, ships, vehicles, aircrafts, rolling stock, factories, to arrange or syndicate leasing or hire purchase business, to purchase, finance, discount, re-discount bills of exchange, to act as discount and acceptance of bills, to arrange acceptance or co-acceptance of bills, to transact business as promoters, financiers, money changers, forex dealers, undertake factoring, to purchase the book debts and receivables of companies and to lend or give credit against the same.
Business Profile of The Company:
Arranging for Discount of LC/Non LC backed suppliers bills.
Arranging for Buyers credit in Foreign Exchange.
Arranging for ECB's for project specific basis
Syndication from Term Loan/Working Capital from Financial Institutions, Nationalised Banks, Co-operative Banks.
Preparation of Project Feasibility Report.
Arranging of Corporate Loans from Banks for Listed/Semi Government Organisations.
Corporate Debt Re-structuring and one time settlement for Corporates.
Advising the companies for raising Funds through Public Issue and Private Placement and liasoning with Merchant Bankers, Brokers, Registrars, Advertisement Agency, Stock Exchanges, SEBI on behalf of the company.